World
U.K.'s King Charles says property windfall should go to "wider public"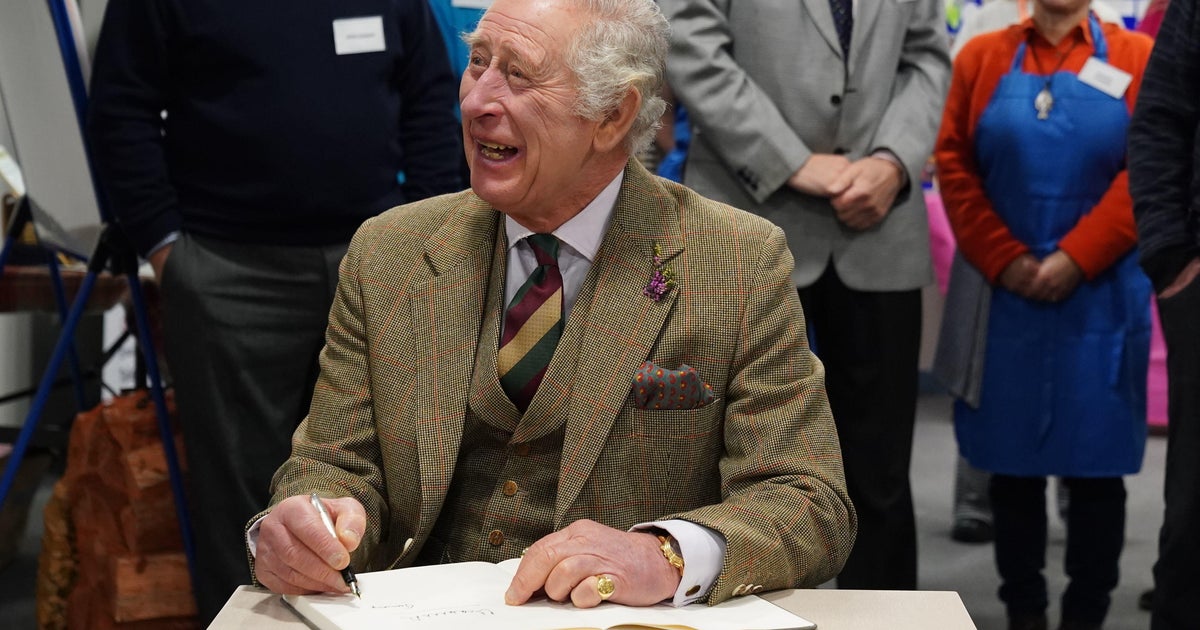 London — King Charles III says he would like a potential $1 billion bump in profits from off-shore wind farms owned by the Crown Estate to be used for the "wider public good," rather than to help fund the royal family. 
The Crown Estate — essentially the property collectively owned by the royal family — is an independently-run business, the profits from which go to Britain's treasury. But the amount of money it generates is used to determine the amount granted to the royal household from public funds, in what's known as the Sovereign Grant. Currently, the royals get back 25% of the Crown Estate's annual profits.
Deals to develop six new off-shore wind farms on Crown Estate sites would collectively be worth $1 billion more per year for at least three years, according to BBC News. That surge in profits would, under the current arrangement, mean the royal family would receive a significantly larger sum every year from Britain's treasury.
Against the backdrop of a crippling cost of living crisis in the U.K., caused by record inflation and soaring energy prices, Charles said he wanted to reduce the percentage of profits used to calculate the Sovereign Grant that covers costs associated with working royals, such as travel for official engagements and the upkeep of palaces.
The percentage the royal household typically receives is 15% of the Crown Estate profits, but recently it had been adjusted up to 25% to cover renovations to Buckingham Palace.
A review of the percentage of Crown Estate profits the royal household receives by the Treasury is already underway, and a decision is expected in the next few months.
In a statement, anti-monarchy campaign group "Republic" called Charles' move "cynical PR to pre-empt a government decision to reduce the percentage," BBC News reported. 
Thanks for reading CBS NEWS.
Create your free account or log in
for more features.