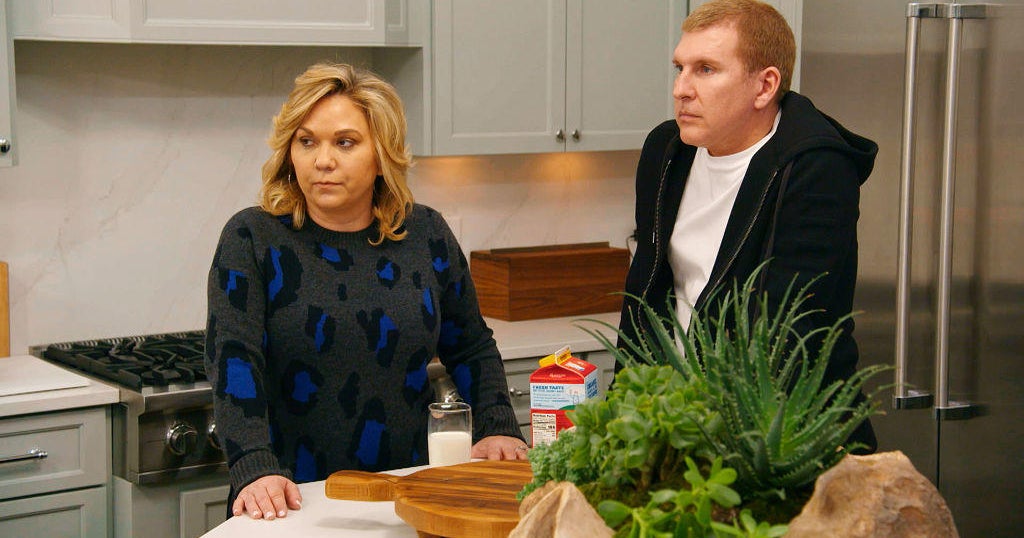 Todd and Julie Chrisley reported to prison Tuesday as the husband and wife are set to begin their sentences after being convicted last year of bank fraud and tax evasion. 
In December, the couple, who starred on the USA reality TV show "Chrisley Knows Best," were each told they would have to report to separate prisons.
Todd Chrisley, who received a 12-year sentence, reported to Federal Prison Camp Pensacola in Florida, a minimum security prison camp that holds 339 total inmates, according to the Bureau of Prisons. Minimum security institutions have dormitory housing, a relatively low staff-to-inmate ratio, and limited or no perimeter fencing. 
Some prison facilities have small, minimum security camps next to them, also known as satellite prison camps. The inmates there may provide labor to the main facility, and go to off-site work programs, according to prison bureau.
Julie Chrisley, who was sentenced to seven years, will report to Federal Medical Center in Lexington, Kentucky. She was originally ordered to report to Federal Correctional Institution Marianna, a medium-security prison with an adjacent minimum-security satellite camp in Marianna, Florida.
The Kentucky prison is an administrative security federal medical center with an adjacent minimum-security satellite camp. These facilities "are institutions with special missions, such as the detention of pretrial offenders; the treatment of inmates with serious or chronic medical problems; or the containment of extremely dangerous, violent, or escape-prone inmates," according to the bureau. 
The pair was indicted in 2019 on 12 counts, including tax evasion, conspiracy, bank fraud and wire fraud. 
U.S. Attorney Ryan K. Buchanan said in a June press release following their convictions that the couple conspired to defraud community banks in the Atlanta area to obtain more than $30 million in personal loans prior to the launch of their first television show in 2014. The Chrisleys and their former business partner submitted false documents to obtain the loans, and then spent the money on cars, clothes, real estate and travel, prosecutors said, and used new loans to pay back the old ones.
Following their sentencing, the couple's lawyer said they planned to fight their convictions. The couple asked to delay the start of their prison sentences as they appeal the case, but a judge denied the request. CBS News has reached out to the Chrisleys' lawyer for more information on their sentencing and appeal.
The couple and their family have starred on "Chrisley Knows Best" and several spin-off shows since 2014.
Todd Chrisley has two adult children from a previous marriage and he and Julie Chrisley have three children together: 26-year-old Chase Chrisley, 25-year-old Savannah Chrisley, and 16-year-old Greyson Chrisley. They also had custody of their 10-year-old granddaughter, Chloe. 
Savannah was taking care of Greyson and Chloe, according to Entertainment Tonight. However, Chloe's biological mother, Angela Johnson, said in an interview with TMZ that she is seeking to regain custody of her daughter. Johnson and Chrisley's oldest son, Kyle, had Chloe in 2012 and eventually lost custody after each facing legal issues.