World
Suicide bomber attacks Taliban regime's Foreign Affairs Ministry in Afghanistan's capital Kabul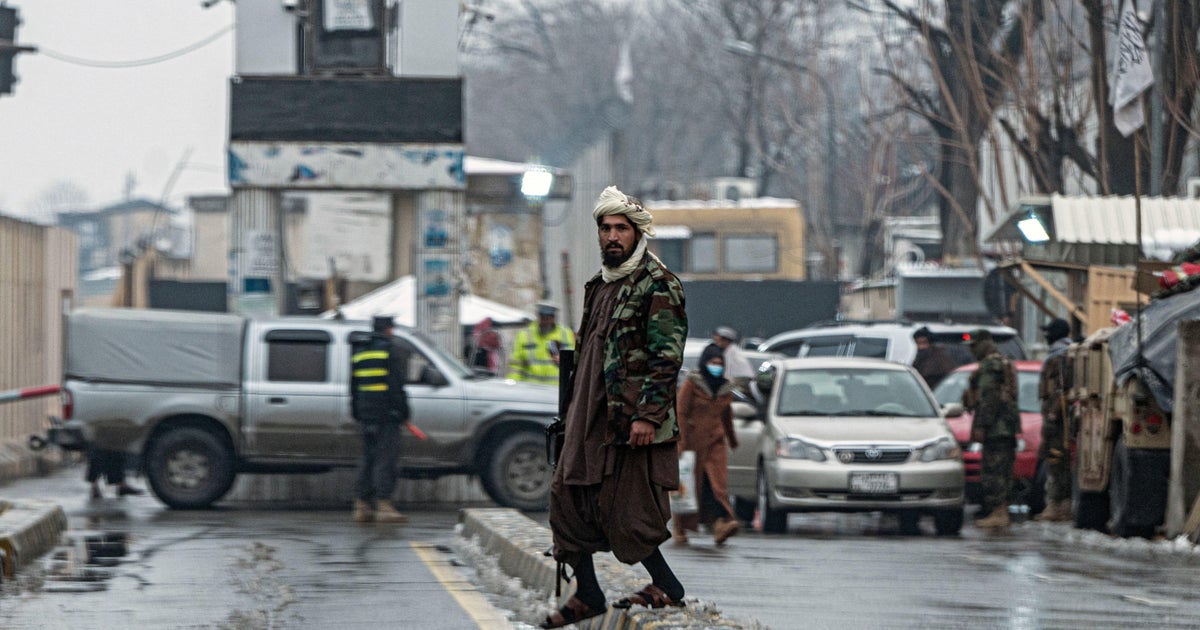 A large explosion caused by a suicide bomber in Kabul's diplomatic district left an unknown number of people dead and injured Wednesday in the latest attack targeting Afghanistan's Taliban regime, according to police and witnesses. The blast happened at the main entrance of the Ministry of Foreign Affairs just as employees were leaving for the day, and images shared on social media showing multiple people on the ground on the road in front of the building's entrance.
"I'm here at the Ministry. A suicide bomber tried to enter the Ministry but was identified by security forces and blew himself up," Ahmadullah Muttaqi, an official from the Taliban's office of the first deputy prime minister, said on Twitter.
Khalid Zadran, a spokesman for the Kabul police chief, told CBS News the explosion struck around 4 p.m. local time "which unfortunately resulted in casualties." He said security teams had reached the area but gave no initial assessment of the extent of the casualties caused by the blast.
A man who identified himself to CBS News only by his first name, Enayat, said he was shopping at a nearby mall and heard a brief exchange of gunfire following the blast.
"It was a powerful blast and then gunfire," he told CBS News over the phone. "When I came out, I saw many dead bodies lying on the road."
Qahar Balkhi, a spokesman for the ministry, told CBS News that reports the attack had occurred as the Taliban's foreign minister met with China's ambassador to Afghanistan were incorrect.
The ministry is located on a protected street in the diplomatic district of Kabul, where there are also several foreign embassies, former President Hamid Karzai's home, and other important government buildings.
Since the Taliban stormed back to power in Afghanistan in August 2021, the local branch of the ISIS terror group, known as ISIS-K or ISIS Khorasan, has conducted some of the deadliest attacks in the country — often targeting the Taliban's security forces and supporters.
There was no immediate claim of responsibility for Wednesday's attack, but ISIS-K has recently stepped up its violence across the country.
The terror group has recently targeted a checkpoint at Kabul's military airport, killing several people, and attacked a hotel used largely by Chinese nationals. Before that, a ISIS-K suicide bomber targeted Russian diplomats, killing 20 people, including two Russians.
Despite the attacks, Taliban leaders have repeatedly downplayed the threat posed by ISIS-K to security in the country.