Tech
Rand Paul blocks Josh Hawley's attempt to fast-track TikTok ban, exposing GOP split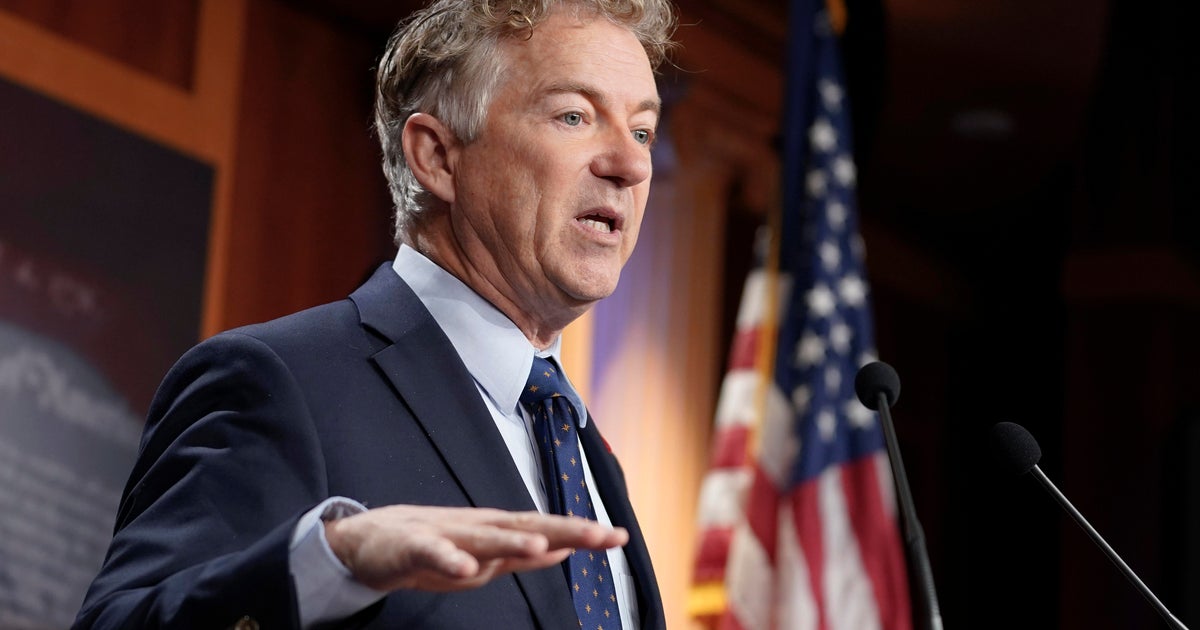 Washington — Republican Sen. Josh Hawley's effort to fast-track a ban of TikTok's app in the United States hit a snag from within his own party after Sen. Rand Paul objected. 
Hawley, who introduced the "No TikTok on United States Devices Act" in January, tried to pass the bill by unanimous consent on Wednesday, but Paul opposed. 
"It's time to act now," Hawley argued. "The intent of China in all of this is quite clear. They want to build a profile on every single American." 
Paul has said in recent days that a ban would violate the First Amendment, but Hawley argued Wednesday that the "First Amendment does not protect the right to spy on American citizens." 
"I'm unlikely to take First Amendment advice from someone who believes that the First Amendment doesn't protect the Communist Party," Paul said Wednesday. "If someone doesn't understand that communism actually is included under the First Amendment — that terrible speech we object to is included under that — this is something we should be very wary of." 
Paul said the accusations against TikTok involving data collection and algorithms could also be leveled against American companies and called it a bad political move for Republicans. 
"If Republicans want to continuously lose elections for a generation, they should pass this bill to ban TikTok," he said. "Many Democrats have joined Republicans in calling for this ban, but like most issues, the blame will stick to the Republicans more." 
Hawley's effort comes a week after TikTok's chief executive Shou Zi Chew was grilled by lawmakers about the company's ties to China and handling of user data. The hearing held by the House Committee on Energy and Commerce was a bipartisan rebuke of TikTok as momentum grows on Capitol Hill to ban the app used by 150 million Americans.  
Federal lawmakers have introduced several bills that would empower the Biden administration to ban it nationwide, with a bipartisan Senate bill from Democratic Sen. Mark Warner and Republican Sen. John Thune garnering bipartisan support. Warner told "Face the Nation" on Sunday he thinks the White House "is very in favor of this bill." 
Hawley's bill differs from the Warner-Thune measure in that it specifically targets TikTok, while the other proposal would apply to technology tied to China, Cuba, Iran, North Korea, Russia and Venezuela that poses a national security risk. 
The app is already prohibited on federal government devices, including military devices, and a growing number of states have implemented it on state government devices.