Entertainment
LIV Golf plans to hold 3 events at Trump-owned properties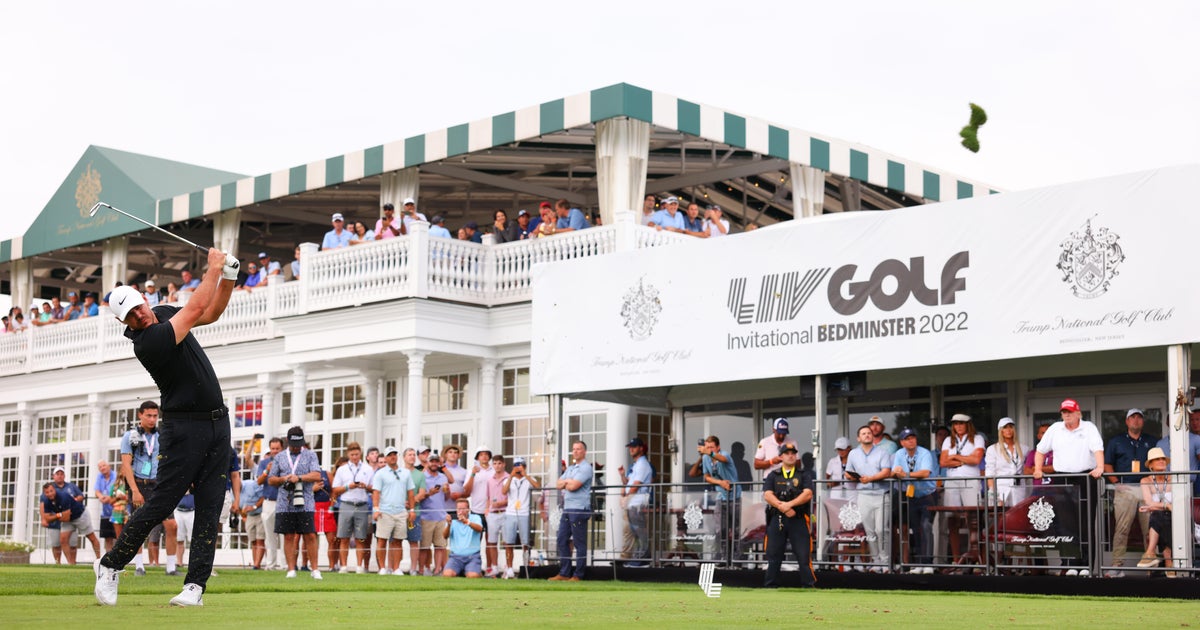 LIV Golf, the fledgling professional golf tour backed by Saudi Arabia's sovereign wealth fund, plans to play three tournaments this year at golf clubs owned by the Trump Organization.
LIV Golf said Monday it will host tournaments at the Trump National Golf Club in Washington, D.C.; Trump National Golf Club Bedminster, in Bedminster, New Jersey; and the Trump National Doral in Miami, Florida.
The schedule more directly links President Donald Trump, who is running to retake the White House in 2024, to a monarchy criticized for human-rights abuses. A U.S. intelligence report concluded in 2021 that Saudi Arabia's top official, Crown Prince Mohammed bin Salman, approved the murder of journalist Jamal Khashoggi.
LIV Golf held tournament at two Trump-owned golf clubs last year, drawing protests. The group 9/11 Justice, which includes family members of people killed in the September 11 terrorist attacks, last year asked the former president to reconsider hosting the Saudi-funded league in Bedminster, New Jersey. 
In a letter, the group said the decision brought them "deep pain and anger" given Saudi Arabia's role in the 2001 attacks. Members of 9/11 Justice also protested outside the LIV tournament played at the Doral course in Florida last October. 
Trump has defended hosting the LIV Golf tournaments, telling the New York Times in October that Saudi officials are "good people with unlimited money" and that the U.S. has "human rights issues here as much as anybody."
A Trump Organization spokesperson did not answer questions regarding any ethical implications around hosting tournaments held by LIV Golf or how much the company is being paid.
In a statement, Eric Trump, one of Trump's sons and executive vice president of the Trump Organization, said the organization is "honored to be hosting three LIV Golf events at our properties," adding, "What LIV Golf accomplished in their first season was truly remarkable, and we are excited to raise the bar even higher together in 2023."
LIV launched last year as an alternative to the PGA and has attracted some of golf's top stars, including Phil Mickelson, Dustin Johnson and Bryson DeChambeau. The PGA last year suspended several prominent players from participating in its events.
The CW Network, which is partially owned by CBS parent company Paramount Global, in January said it will air 14 events from LIV Golf under a new broadcast partnership deal.
LIV's 2023 schedule includes 14 stops across four continents. The tour begins Feb. 24 at El Camaleón golf club in Playa del Carmen, Mexico, and concludes on Nov. 5 at the Royal Greens Golf & Country Club in Saudi Arabia.