Entertainment
Chris Pratt opens up about meeting wife Katherine Schwarzenegger at church when he was "struggling and felt really broken"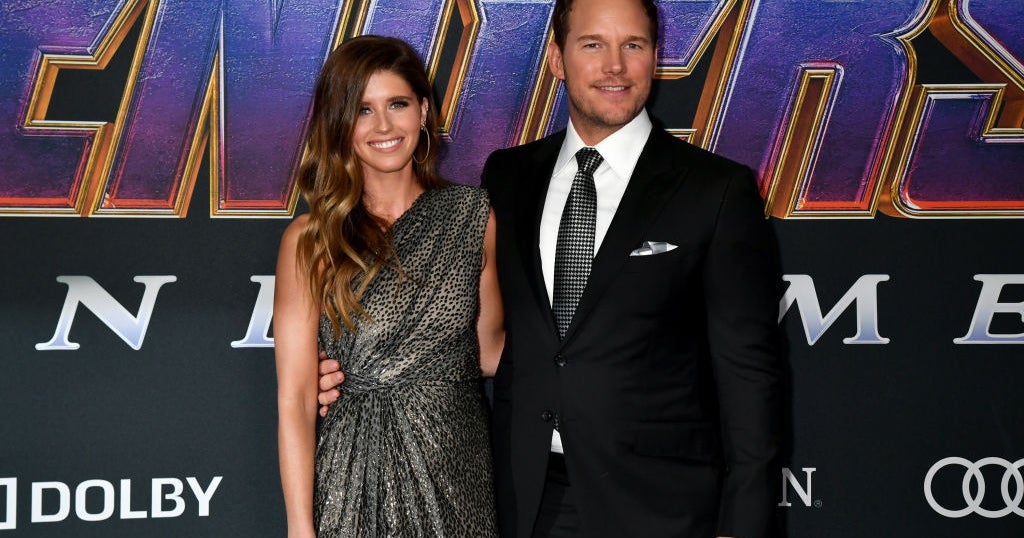 Chris Pratt opened up about meeting his wife, Katherine Schwarzenegger, at church, saying it was a time in his life when he was "struggling and felt really broken." While speaking to Drew Barrymore on her talk show Tuesday, Pratt said he was "sneaking glances" at Schwarzenegger while he was in the front row at church.
"You kind of don't want to be like, 'Whoa, who is that?' at church, you know what I mean," he said. "But I was kind of sneaking some glances and I was like, 'Who is that? Any way, what am I doing? Come on, I'm broken, help me.'" He said they didn't start dating right after they met.
"God has a fast-forward button," he said. "When it's right, boom. You fall in love, you get married. Now we have two beautiful daughters to add to my family." 
"My own journey, finding a higher power and leaning on that and being like, 'please save me,' and then feeling saved. And then shortly later finding the woman of my dreams," he said, adding that you just need "faith." 
He said he and Schwarzenegger, whose father is actor and former California Gov. Arnold Schwarzenegger, fit together like puzzle pieces.
Pratt also said his mother-in-law, Maria Shriver, loves setting up couples, calling her "Matchmaker Maria," and said she could help Barrymore.  
"Well, I've been single for seven years, maybe I should try something," Barrymore said, adding she's ready for "something fun and easy." 
In an interview last week, Pratt opened up about what it was like being the son-in-law of Schwarzenegger, known for movies like "The Terminator," and smoking cigars with him. "I mean there's nothing manlier than Arnold Schwarzenegger smoking a cigar," he said on "The Tonight Show with Jimmy Fallon." "And when you're bringing his granddaughter into the world, he comes and brings you a cigar and he's like, 'Let's go out and smoke these.'"
While Pratt has asthma, he decided to indulge. "And then woke up the next day: Massive lung infection," he said. "There's peer pressure, and then there's Arnold Schwarzenegger peer pressure." 
Pratt married Katherine Schwarzenegger in 2019 and the couple shares two daughters, Eloise and Lyla, together. He was previously married to actress Anna Faris, with whom he shares a son, Jack. The two divorced in 2018.