Health & Fitness
Cautious residents return home after toxic chemical train derailment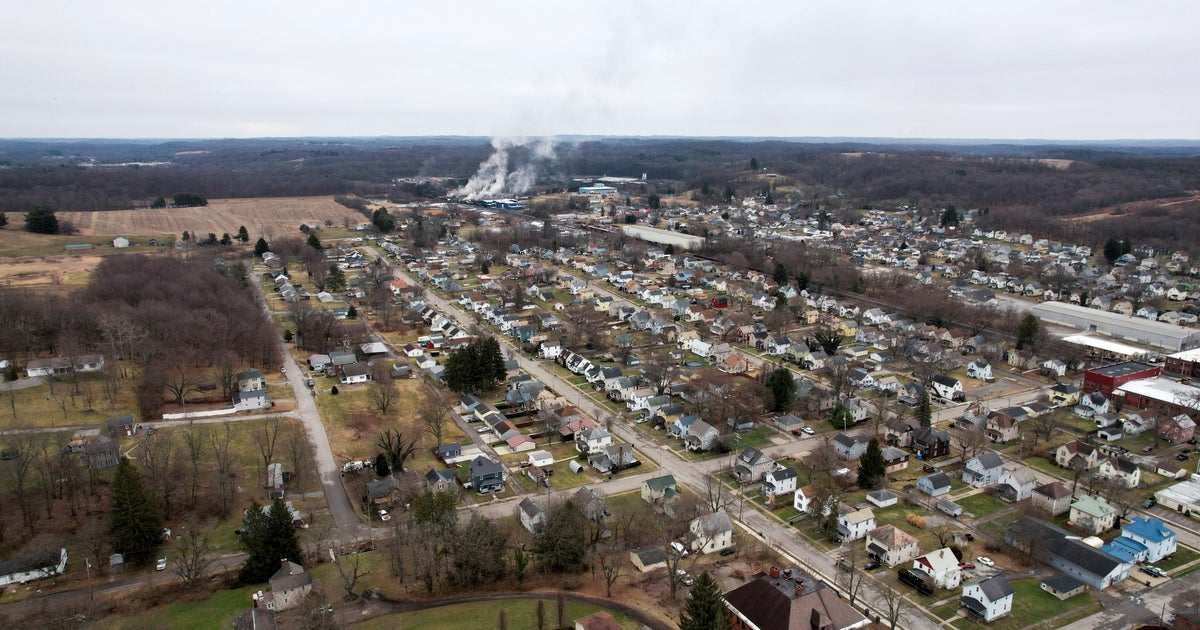 Residents forced to evacuate the Ohio village of East Palestine began trickling home after being told Wednesday that hundreds of air samples showed no dangerous levels of toxins following the controlled release and burn of five tankers that were among nearly 50 cars that derailed last Friday.
Authorities made the announcement lifting the evacuation order at a press conference Wednesday evening in East Palestine, Ohio. East Palestine Fire Chief Keith Drabick said that air and water samples determined that the evacuation area, which covered about a one-mile radius, was safe for residents. 
Evacuation orders were issued last week and officials urged those in neighboring Beaver County, Pennsylvania, to stay indoors as a precaution. 
Mayor Trent Conaway acknowledged people remain frustrated by lingering odors, and promised the village is "not just taking the word" of rail operator Norfolk Southern Railway and has Environmental Protection Agency representatives involved in air testing. The village's drinking water system is being tested daily and is safe, he said.
The mayor expressed frustration that trains started running through the area again right after the evacuation order was lifted, and said that was sooner than he'd expected.
On Feb. 3. about 50 cars derailed in East Palestine as a train was carrying a variety of freight from Madison, Illinois, to Conway, Pennsylvania, rail operator Norfolk Southern said. No injuries were reported. 
Crews released vinyl chloride from the five rail cars into a trough that was then ignited, creating a large plume above the village of East Palestine. Authorities had been closely monitoring the air quality in the evacuation area.
About 300 requests for air testing in homes have been received so far, Columbiana County EMA Director Peggy Clark said. The testing takes a half-hour for each home, and is being handled by four teams working 10 hours a day, she said.
James Justice of the U.S. Environmental Protection Agency said on Wednesday it was unlikely there be would any dangerous levels of toxins inside any homes or businesses based on readings from air monitors around the community.
Schools in East Palestine, which were closed all week because of the derailment, tentatively plan to reopen Monday but will remain closed this week to deep-clean buildings and have HVAC systems inspected.