World
Blinken in Israel to meet Netanyahu's new hard-line government amid spiraling violence with Palestinians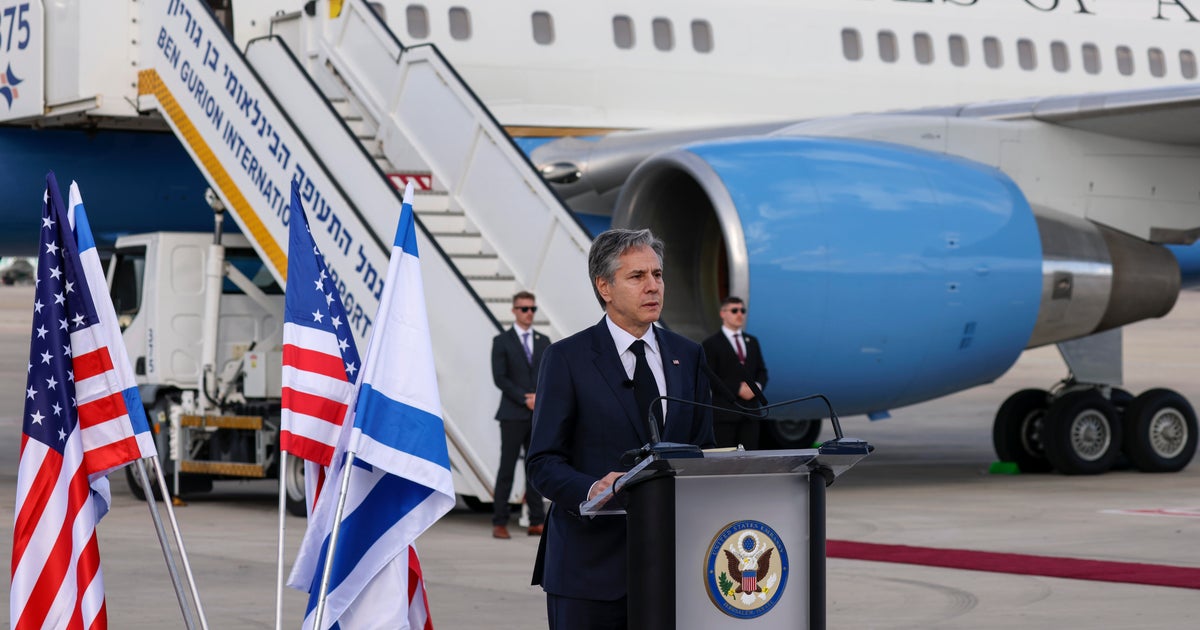 Jerusalem — Israel and the occupied West Bank were rocked by violence over the weekend, including an attack in East Jerusalem that saw a Palestinian gunman open fire on a Jewish settlement in the disputed part of the holy city, killing seven people. The latest bloodshed came after weeks of mounting tension between Israel and the Palestinians — and just hours before U.S. Secretary of State Antony Blinken arrived in Jerusalem to meet members of Israel's new far-right government.
Given the stark differences between the administration of President Joe Biden in Washington and Israel's newly-seated government, Blinken's trip was always going to be tense. With the security situation in the heart of the Middle East deteriorating so rapidly and the death toll on both sides of the decades-old standoff rising, that was even more true.
The funeral of Eli and Natalie Mizrahi, a married couple in their 40s, following the deadliest attack on Israelis since 2008, was emotional and angry. They were among seven people killed Friday when a 21-year-old Palestinian opened fire close to a synagogue in East Jerusalem.
"It's disturbing and it's shocking, and it brings to home exactly how it can happen to anybody," said Haim Cohen, who lives in the area.
Another shooting on Saturday, this time by a Palestinian boy just 13 years old, left two men badly injured.
The gun attacks came after a deadly raid by Israeli forces in the occupied West Bank on Thursday that left nine Palestinians dead, including 61-year-old grandmother Majida Obaid.
The Palestinian death-toll from confrontations with Israeli forces this month alone now stands at 34, mostly people identified by Israel as militants.
In response to the escalating violence, re-elected Prime Minister Benjamin Netanyahu and his cabinet — described as the most extreme far-right government in Israel's history — announced a series of punitive measures targeting Palestinians.
Among those responses, Israel was forcing the families of suspected attackers out of their homes and welding their doors shut, as well potentially stripping them of their of citizenship rights.
It's a form of collective punishment, East Jerusalem resident Yusuf Abu Thaer said.
"You're not supposed to punish his brother, his family, his mother, his father," he said. "They have nothing to do with it."
Secretary Blinken's high-wire diplomacy was to see him meet also with Palestinian leaders who severed security cooperation with Israel following the deadly raid in the West Bank.
The challenge for Blinken will be to find words to share with both sides that can prevent the situation from spiraling into yet another major conflict.