World
Birth of world's rarest and critically endangered fruit bat caught on camera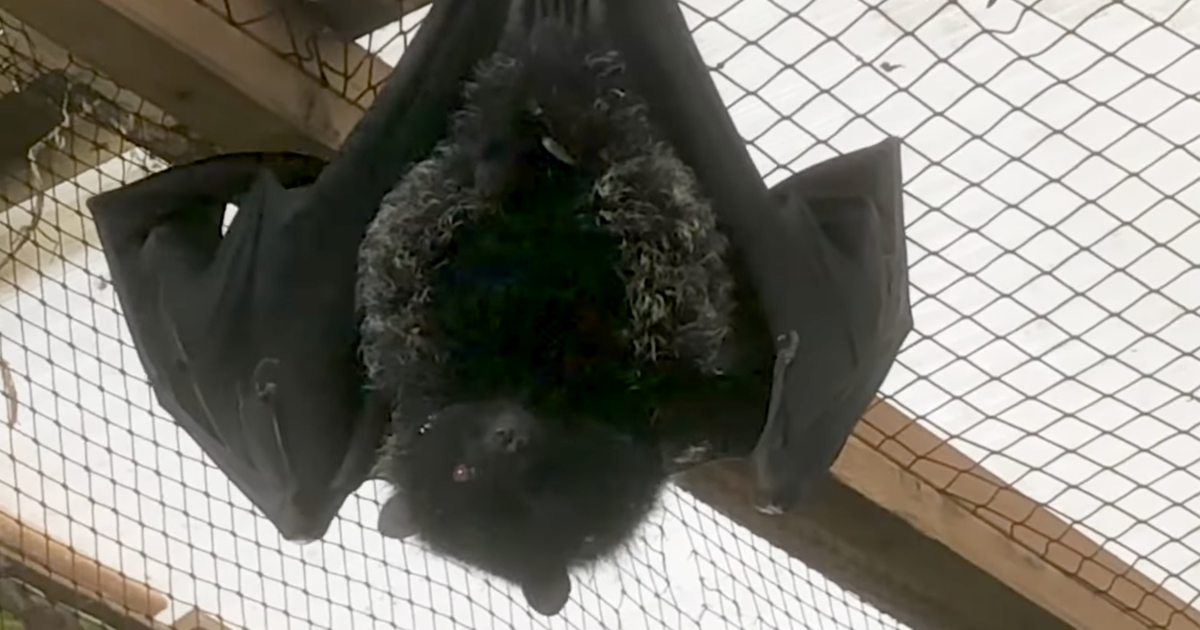 A zoo in the U.K. has captured a rare spectacle on camera – the birth of the rarest fruit bat in the world. 
The Jersey Zoo, located on the island of Jersey in the English Channel, captured the moment of the Livingstone's fruit bat's birth, the Durrell Wildlife Conservation Trust announced this week. The trust said Jersey Zoo saw a "record-breaking" 16 healthy bat pups born last year, but the April 27 birth was the first time the zoo has been able to film such a moment. 
Livingstone's fruit bats are critically endangered, with fewer than an estimated 1,300 members of the species left in the wild, according to the International Union for Conservation of Nature. The species has held this status since 2016, and its population is only continuing to decrease, the group said. 
This pup, which has yet to be named, weighed just between 1.5 and 2.5 ounces when it was born to its 8-year-old mother, whose name is Nymeria. 
The trust said that the baby fruit bat will likely stay clung to its mother until it's about 2 1/2 months old, the time at which young bats typically start to fly and can feed themselves. 
With so few of the species left in the world, the trust said that "every birth at the Jersey Zoo helps secure the future for this unique species." Deforestation, they said, is the primary force driving the fruit bats to extinction. 
According to Bat Conservation International, the bats are naturally found in only two places – the islands of Anjouan and Moheli, both located off the coast of Madagascar. Anjouan has been struggling for water in recent years due to deforestation and climate change limiting river flows, as reported in a 2020 story by The New York Times. 
Dominic Wormell, the curator of mammals at the zoo, said that witnessing the birth was an "incredible experience," – especially given the drive to conserve the species. The Jersey Zoo now makes up 90% of the global captive population of these "incredibly rare" animals, the trust said. 
"In the Comoros Islands where the Livingstone's fruit bats originate from, the ecosystem has been hugely depleted to the point that 50% of the waterways have dried up," Wormell said. "This has an enormous impact on the human population, as well as the wildlife on the islands. Bats are crucial to bringing back these forests and helping these ecosystems replenish."