World
Belarus dictator Lukashenko, a key Putin ally, lauds China's "peaceful foreign policy" before meeting Xi Jinping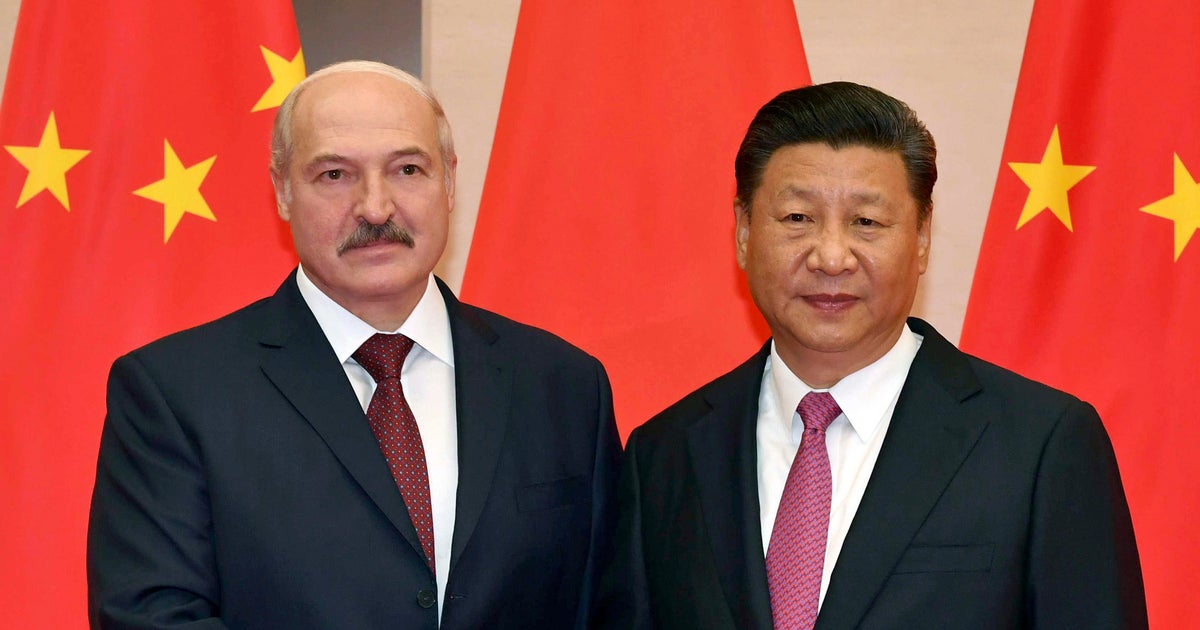 Beijing — Belarusian President Alexander Lukashenko will arrive in Beijing on Tuesday, kicking off a three-day trip in which he will meet Chinese counterpart Xi Jinping. The state visit by Lukashenko — a key ally of Russian President Vladimir Putin — comes after Beijing released a position paper on Russia's war in Ukraine insisting it is a neutral party and calling for dialogue between the two sides.
It also follows allegations by the United States and NATO that Beijing could be mulling sending arms to Russia as the conflict enters its second year. China has strenuously denied the claims.
Ahead of Lukashenko's visit, Beijing hailed its "all-weather and comprehensive" strategic partnership with Minsk.
In an interview with China's state-run Xinhua news agency, the Belarusian leader said he was looking forward to meeting with his "old friend" Xi.
He also praised Beijing's position paper as "a testimony to its peaceful foreign policy as well as a new and original step that will have a far-reaching impact all over the world", Xinhua added.
"Today, not a single issue in the world can be resolved without China," Lukashenko said.
Xi has spoken to Putin several times since the war began, but has not done so with his Ukrainian counterpart Volodymyr Zelenskyy. Lukashenko is a close ally of Putin and has backed Moscow's invasion of Ukraine.
China has repeatedly declared a neutral stance on the conflict, but has long supported Moscow with non-lethal aid, largely in the form of bolstered trade, to keep Putin's war machine running. The U.S. government, meanwhile, has voiced increasing concern that China may decide to start supplying Russia with lethal aid, such as arms or ammunition.
Belarus shares a border with both Ukraine and Russia, but is financially and politically dependent on the Putin administration.
A year after allowing Russia to use Belarus as a launch pad for its Ukraine offensive, Lukashenko said he was ready to do so again if Minsk felt threatened.
Kyiv has also expressed concerns that Belarus could again support Moscow in its war effort.
In September last year, Xi and Lukashenko met in the Uzbek city of Samarkand, where they again hailed their "all-weather" partnership.
Lukashenko's Beijing visit follows the announcement on Monday that the European Union had extended by one year sanctions on Belarus over Minsk's repression of political opposition and its support for Russia's war.
The bloc has hit Belarus with multiple waves of sanctions since Lukashenko launched a brutal campaign of repression against demonstrators protesting a disputed election in 2020.
The sanctions have been extended until February next year, the European Council, which represents 27 EU member states, said in a statement.