World
AWOL Navy SEAL Daniel Swift killed in Ukraine, official says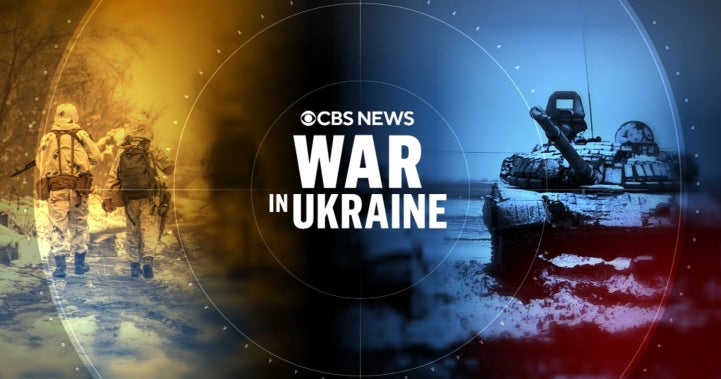 A Navy SEAL who's been AWOL since 2019 was killed in Ukraine this week, a Navy official confirmed to CBS News on Friday. Daniel W. Swift was killed in Ukraine on Wednesday, the official said.
Swift's Navy bio shows he was a SEAL who has been in active deserter status since March 11, 2019. The official did not know when or why Swift went to Ukraine.
Swift was a special warfare operator 1st Class who enlisted in the Navy in 2005.
According to his military bio, Swift was most recently stationed in Coronado, California, and had also done stints in Alaska, Illinois, Florida and Georgia. He had earned numerous awards, including a Legion of Merit, a Navy/Marine Corps Commendation Medal, an Iraq Campaign Medal and an Afghanistan Campaign Medal.
Swift is the latest American to die in Ukraine since Russia launched its offensive nearly a year ago.
In August, the State Department confirmed that an unidentified U.S. citizen was killed in Ukraine, and in July, the families of Luke Lucyszyn and Bryan Young confirmed to CBS News that the men were killed fighting Russian troops in eastern Ukraine.
At least eight Americans have been killed in Ukraine since the invasion began.
The U.S. State Department has long discouraged Americans from going to fight for Ukraine.
"U.S. citizens who travel to Ukraine — especially with the purpose of participating in fighting there — they face significant risks, including the very real risk of capture or death," State Department spokesperson Ned Price said last March. "The United States, as you know, is not able to provide assistance to evacuate U.S. citizens from Ukraine, including those Americans who may decide to travel to Ukraine to participate in the ongoing war."
On Wednesday, the State Department said the U.S. has so far invested about $27.5 billion in security assistance to Ukraine. The U.S. has also sent equipment and weapons to Kyiv, including more than 8,500 Javelin anti-armor systems, 50,000 other anti-armor systems and munitions, and 700 Switchblade Tactical Unmanned Aerial Systems.
Meanwhile, top Pentagon officials said Friday that the next few months are crucial to the success of any Ukrainian counteroffensive in the spring. 
Defense Secretary Lloyd Austin on Friday said there is "a window of opportunity" ahead of the spring to get Ukraine the capabilities they need to go on the offensive.