World
Avalanche at Japan ski resort reportedly kills American pro Kyle Smaine, one other backcountry skier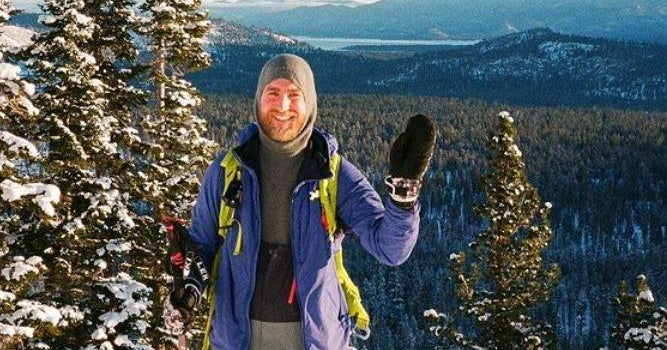 Tokyo — Two foreign men, including an American pro freeskier, were reportedly killed by an avalanche while backcountry skiing in a famous resort in central Japan, Japanese and American media reported Monday. Nagano Prefectural police said only that two men were among five foreign skiers who were caught in an avalanche Sunday afternoon on the eastern slope of Mount Hakuba Norikura, where the group was backcountry skiing. 
Rescuers reached the accident site Monday and recovered the two men, who showed no vital signs, the police confirmed.
 
Police declined to disclose the skiers' nationalities and names, saying they were still being verified, but Japan's TV Asahi said one was American and the other Austrian. Police were waiting until the men's identities were confirmed before confirming even their deaths.
The "Mountain Gazette," a specialist outdoor publication based in the U.S., said on its blog page that one of those killed by the avalanche was professional American skier Kyle Smaine, based in Lake Tahoe, California. There was no immediate confirmation from U.S. or Japanese authorities. 
The Gazette mourned him as a "beloved South Lake Tahoe skier." 
Mike Rogge, the editor of the magazine, said veteran ski photographer Grant Gunderson had been working for the publication when the tragedy struck. He said the trip was organized as part of a marketing project by Nagano's tourism board and a private company. 
Gunderson said in his own Instagram post that he had called it quits but some of the skiers, including Smaine and fellow American Adam Ü, had decided to go back up and do one more run. It was not long after they reached the bottom of the slope that the avalanche struck, he said.
"Adam, Kyle and the other skier tried to run. Adam was buried 1.5 meters deep for 25 minutes and is unscathed. That is a miracle," Gunderson said. "The skier buried next to him died from internal injuries. Kyle was thrown 50 meters by the air blast and buried and killed."  
Another party of eight foreign skiers, who saw the five engulfed in the avalanche while also skiing outside of the designated ski slope in the area, rushed over to dig them up. Three of the five survived — two uninjured and a third with a shoulder injury. They walked down with the other party, leaving behind the two who were found without vital signs, the police said.
At Nozawa, another ski and hot springs resort elsewhere in the Nagano prefecture, rescuers found the body of a 38-year-old Japanese skier in the forest outside a designated ski slope where he went missing while backcountry skiing with a friend, police said.
 
An avalanche warning was issued for the area on Sunday following heavy snow since last week.