Entertainment
Adam Sandler receives Mark Twain Prize for American Humor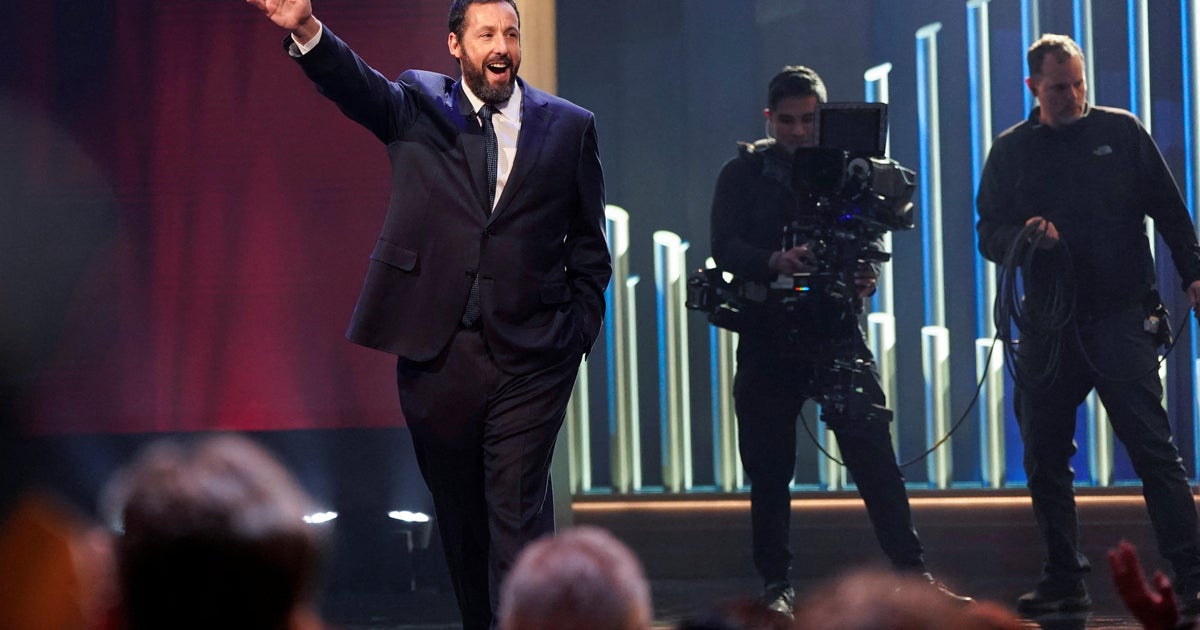 Surrounded by loved ones and famous friends, Adam Sandler was honored with the Mark Twain Prize for American Humor at the Kennedy Center in Washington, D.C. on Sunday night. 
The longtime funnyman from Brooklyn was celebrated by fellow comics and actors, including Jennifer Aniston, Chris Rock, Jennifer Aniston, Drew Barrymore and Conan O'Brien. The award show was filled with praise and lighthearted jokes at the expense of Sandler. 
Director Judd Apatow, Sandler's former roommate, recalled his confidence early on. 
"The moment you met him, you knew Adam was going to be a big star," Apatow said. "And so did Adam."
With the bronze statue of Twain in hand, Sandler joked it "one day might be the weapon used to bludgeon me in my sleep." The award ceremony will air on CNN on March 26. 
Sandler, 56, sharpened his comedic talent while attending New York University and later went off to Los Angeles to further his career. He was eventually cast in "Saturday Night Live" in 1990 and became a national sensation. 
After getting fired from the show, he turned into a a movie star and acted in dozens of movies including "Billy Madison," "The Wedding Singer," "The Longest Yard," Uncut Gems" and "Hustle," earning over $4 billion worldwide, according to The Hollywood Reporter. Throughout his career, he's been known to often recast his friends and create funny songs to go in them. 
In an interview with "CBS Sunday Morning" that aired in November, Sandler reflected on playing unlucky characters – a common theme in movies. 
"Oh man, I always liked them growing up," said Sandler. "I liked pulling for somebody who needed something. I relate to all different types of people, but I enjoy playing these guys who are struggling. I like that."
Thanks for reading CBS NEWS.
Create your free account or log in
for more features.